The Death (and Life) of Carl Naardlinger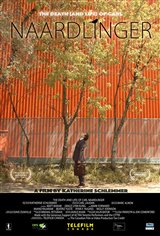 | | |
| --- | --- |
| Score: | write a review |
| Released: | July 13, 2018 |
| Director: | Katherine Schlemmer |
| Producer: | Carl Laudan, Mikhail Petgrave |
| Studio: | levelFilm |
| Cast: | Matt Baram, Grace Lynn Kung, Mark Forward, Molly Atkinson |
| Genre: | Comedy |
| Length: | 92 minutes |
write a review | read reviews | watch the The Death (and Life) of Carl Naardlinger trailer

The Death (and Life) of Carl Naardlinger Overview
Carl Naardlinger (Matt Baram) is a mild-mannered IT specialist with an infinite amount of patience when it comes to helping people with their computer problems. He answers phone calls every day, walking people through their technical difficulties and solving them.

On his birthday, he learns that a man with the same name as his is missing and presumed dead. Carl instinctively feels a responsibility to the man, and goes looking for him in the Toronto ravines.

Meanwhile, his wife Pam (Grace Lynn Kung) is unnerved when their annoying neighbor dies after she wishes it. Things get stranger when instead of finding the missing Carl Naardlinger, Carl finds the missing man's identical twin brother Don (Mark Forward), who happens to be in town for a conference.

Showtimes
(No Showtimes Listings)